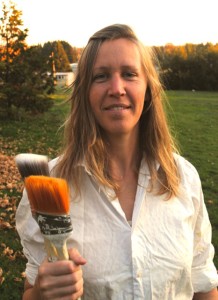 I love painting your homes!
I started painting homes in 1995 in Montana. I worked and traveled as a painter in various parts of the US learning all aspects of my trade from historical restorations to new construction and decorative painting.
Born and raised in Switzerland, I spent time with a trades cooperative in Zürich learning about environmental painting practices and products. Upon my return to the US in 2000, I finished a degree in art from PSU and started building my own business with an eye on older homes, sustainable business practices, and color design.
painting blue skies was founded in 2007 in Portland, OR.
Every project is inspired by you! I love beautifying your homes and projects with great colors and a whole array of painting techniques tailored to your needs.